Le Male Le Parfum By Jean Paul Gaultier Fragrance Review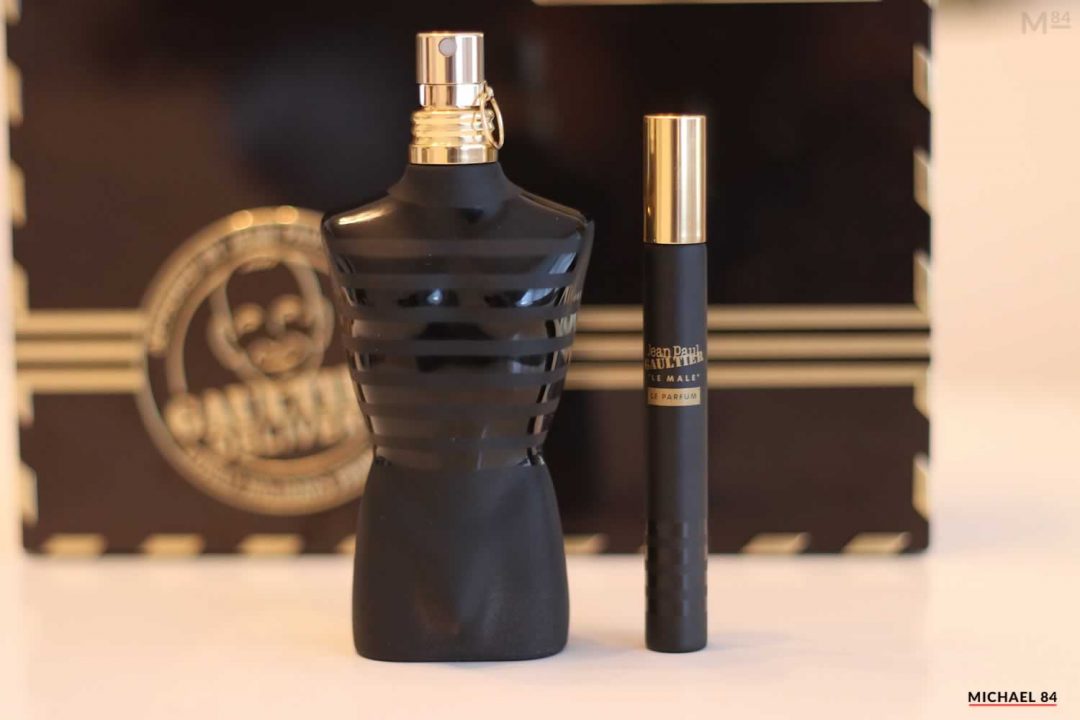 One of the most iconic men's fragrances ever created has to be Le Male from Jean Paul Gaultier. From the bottle to the scent itself, everyone over the age of 30 will know of it, and younger guys too.
There's been a few additions to the infamous line, and in 2020 a new bottle was released, Le Male Le Parfum from Jean Paul Gaultier.
Here's everything you need to know, including what it smells like.
Le Male is not just a fragrance which I've owned and loved for many years, but virtually every guy too. I first got the original around 2005, with it being released back in the late 90s. It stood the test of time, and is still a scent loved by many.
2020 came a new incarnation of the scent, Le Parfum. As you'd have guessed, this is an Eau De Parfum. (If you're wondering, this is the difference between eau de toilette and parfum)
Where does it fit in with the line? I got a bottle for Christmas, and this is how it smells and everything you need to know.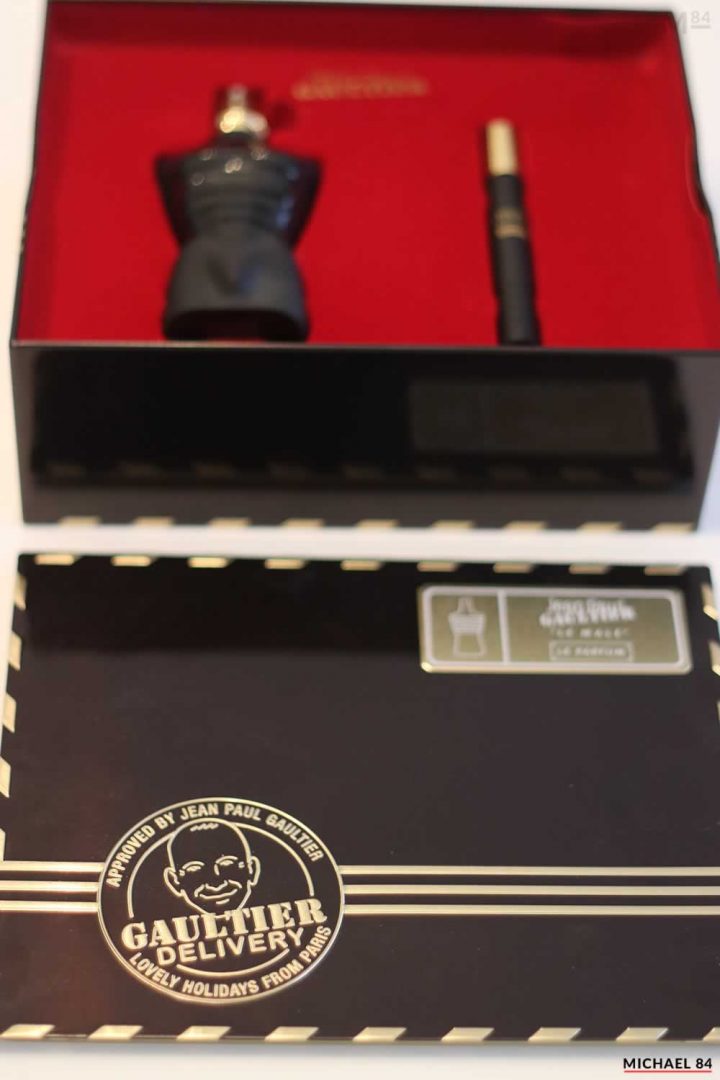 The Bottle
JPG Le Parfum Le Male comes in a familiar bottle with a slightly different style. As with all bottles in this line, it comes in the legendary male body form. This one coming in a sleek black glass, with glossy black stripes.
This is set off with gold accents, including the atomiser. There's no branding to be seen on the bottle, apart from the back at the very top there's the Gaultier wording.
I have a 75ml bottle, and there's also a 125ml bottle available. As I got this at Christmas, I got a gift set. That includes the 75ml bottle along with a 10ml small bottle in a really nice presentation tin. A standard bottle comes in tin can packaging which is used in other Le Male fragrances.
The tin is done in the black and gold colours of the scent, and is a really nice piece. I will possible keep this as a small storage box.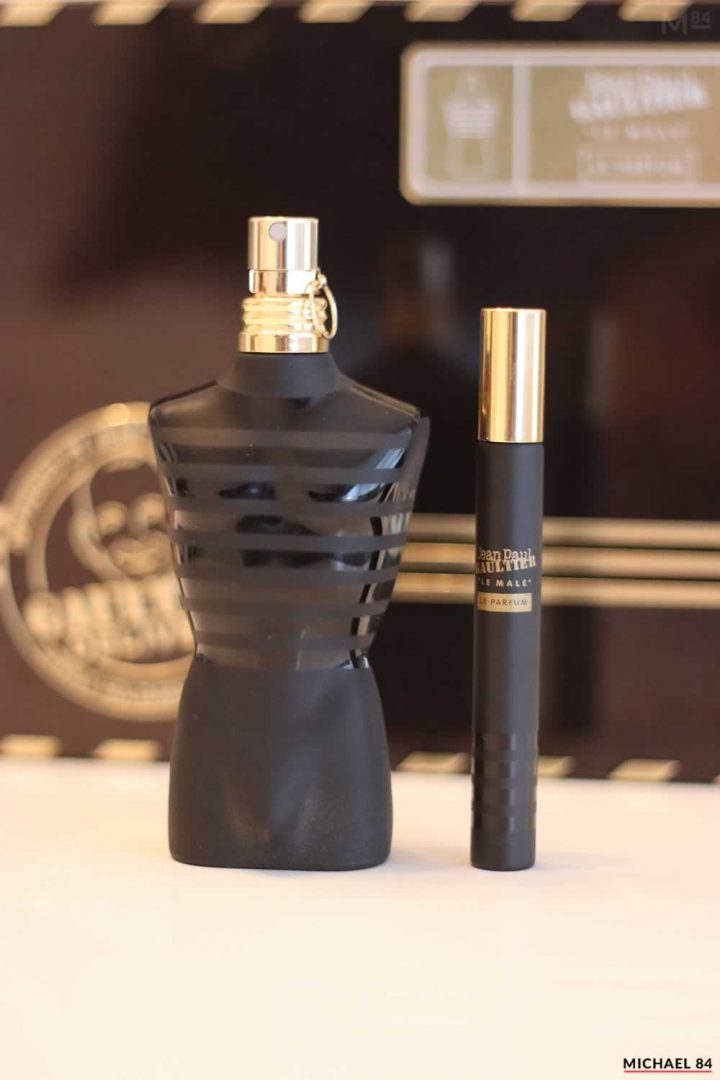 What Does Le Male Le Parfum Smell Like
First off I get a strong smell of vanilla and cardamom with Le Male Le Parfum. This lasts throughout the time I wear it. It's not over the top, and it smells really inviting. Despite the vanilla it's not overly sweet, there's more going on.
I can smell some aromatic and warm spicy notes in this. It has a real warm spicy feel to it, and you get a sense of the OG Le Male as soon as you spray it. It smells like a modern masculine scent.
Since it's a warm style of scent, I would say that it's best worn in the colder months. But I can see this being worn more universally, mostly on an evening.
When & Where To Wear Le Male Le Parfum
I would say that it's a more grown up and refined version of the original. Similarly to that, it's best worn on a night. It will work great on a night out with friends, making it a good clubbing fragrance.
But that's not all it is. It's good for any evening event. Whether it's more formal and grown up, or something slightly youthful, it will work.
You can pair it with a suit and tie, with a shirt and jeans or anything else which you could consider smart casual.
Verdict
Le Male Le Parfum is a very nice fragrance which is best worn on a cold evening. It's warm and inviting, making it a good scent to wear on a night out or just generally on an evening.
When you want to make an impression, this will make a good one.
Longevity – Le Male Le Parfum is an EDP, longevity is pretty good. I get more than 6 hours with this.
Projection – The projection is also good. Those around you should be able to smell it.
Best season to wear – All Rounder
Scent type – Fruity, Sweet, Light Woody
Age Recommendation – 21+
Best Worn – Evening, Casual, Formal
Top Notes: Cardamom,
Middle Notes: Iris, Lavender
Base Notes: Vanilla, Woody Notes
Let me know what you think of Le Male Le Parfum and as always check out more fragrance reviews in the blog.